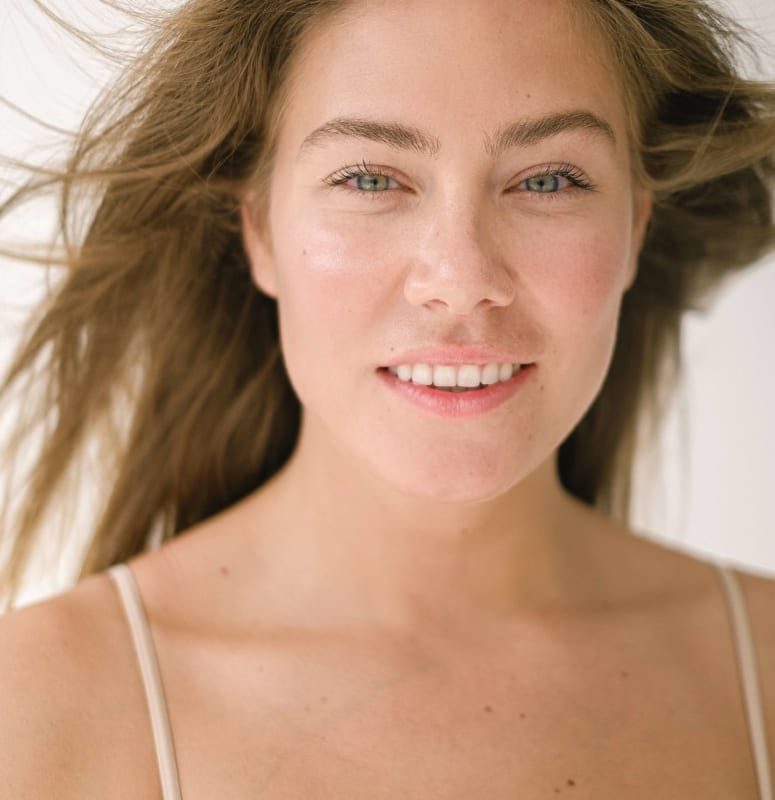 PRP – Collagen Renewal Facial
A Plasma boost for your skin
A Plasma boost for your skin
The collagen facelift is lovingly given its name due to the technique of using the platelet rich plasma in the patient's own blood to trigger collagen growth, cell renewal, lifting, toning and tightening the skin.
Through using the body's own resources, the growth factors in the plasma are injected back into the skin to give full facial rejuvenation as they work to replace lost collagen and elastin and repair the cells both beneath and on the surface of the skin. This leaves the skin both radiant and volumised, restoring your youthful look.
This is a highly skilled technique and should only be carried out by a medical professional.
At a glance
Treatment time:
60 minutes
Duration:
6-12 months
Return to work in:
Same day
Anaesthetic:
Topical anaesthetic
Client reviews
This user has chosen to only leave a rating and not a full review.
Great, friendly service! Always happy with my results!
Dr Rupert was amazing! He made me feel really comfortable and explained how all the products worked over time as well as the correct aftercare. The clinic in chelsea is nicely decorated and very clean.
Such a lovely team and Dr Rupert is absolutely amazing! Completely honest and understands exactly what you want to help you achieve natural looking results. Highly recommend!
Dr Rupert is incredibly knowledgeable, kind and caring. I am absolutely elated with my results. Thank you so much :)
I have been coming to Viva Skin for just over a year and see Dr Rupert. I am always made to feel so welcomed from when I first step through the door to when I leave my appointment with the most relaxing vibe. Dr Rupert is incredibly knowledgable and understanding and will always listen and is always there for you if you need anything before or after my treatment. I have had to phone a few times to rearrange my booking and the team at the other end of the phone make it so easy and effortless I can't recommend Dr Rupert and the team enough. Thanks again!
Dr Rupert was absolutely amazing. I would 100% recommend him. He know exactly what he is doing, hes proffession and very friendly at the same time. It can be very daunting doing these procedures but he made me feel assured. I couldn't thank you enough!!Results are amazing .. i would highly reccomend 👌🏻
This user has chosen to only leave a rating and not a full review.
I have been seeing Dr Rupert for about a year now. I've had tear trough fillers, non surgical rhinoplasty, lip fillers and temple fillers. I did thorough research before I decided who I would see for my aesthetic procedures which is super important. It's your face don't take any risks!Dr Rupert is very knowledgeable, experienced and has proven results. He makes you feel at ease and comfortable, very friendly and gentle. Provides honest advice and helps you gain the look you desire. Super impressed with the results every time. You can see an instant difference. Well worth it! Thanks Dr Rupert!
Dr. Rupert is an absolute gem. Every visit is the most positive experience, he listens to your goals and helps you to accomplish them in the most natural way. So grateful!
I had my lip filler injections with Dr Rupert Critchley. It was my first time so I was nervous about the end results. However the experience has been fantastic!I decided to do it because my lips seemed quite thin to me and I have a long philtrum.I really like that the doctor advised me against filler in both of my lips. He told me he thinks I would look nice with filler only in my upper lip as it would look more natural. He definitely was right 0 I love my new look because it is natural but it also has boosted my confidence.The recover was swift. It has been almost 2 weeks since my injection. Everything is fine and the swelling disappeared after less than a day. I am extremely pleased with the result and would highly recommend Dr Critchley!
This user has chosen to only leave a rating and not a full review.
There is more to VIVA than PRP – Collagen Renewal Facial