Obagi360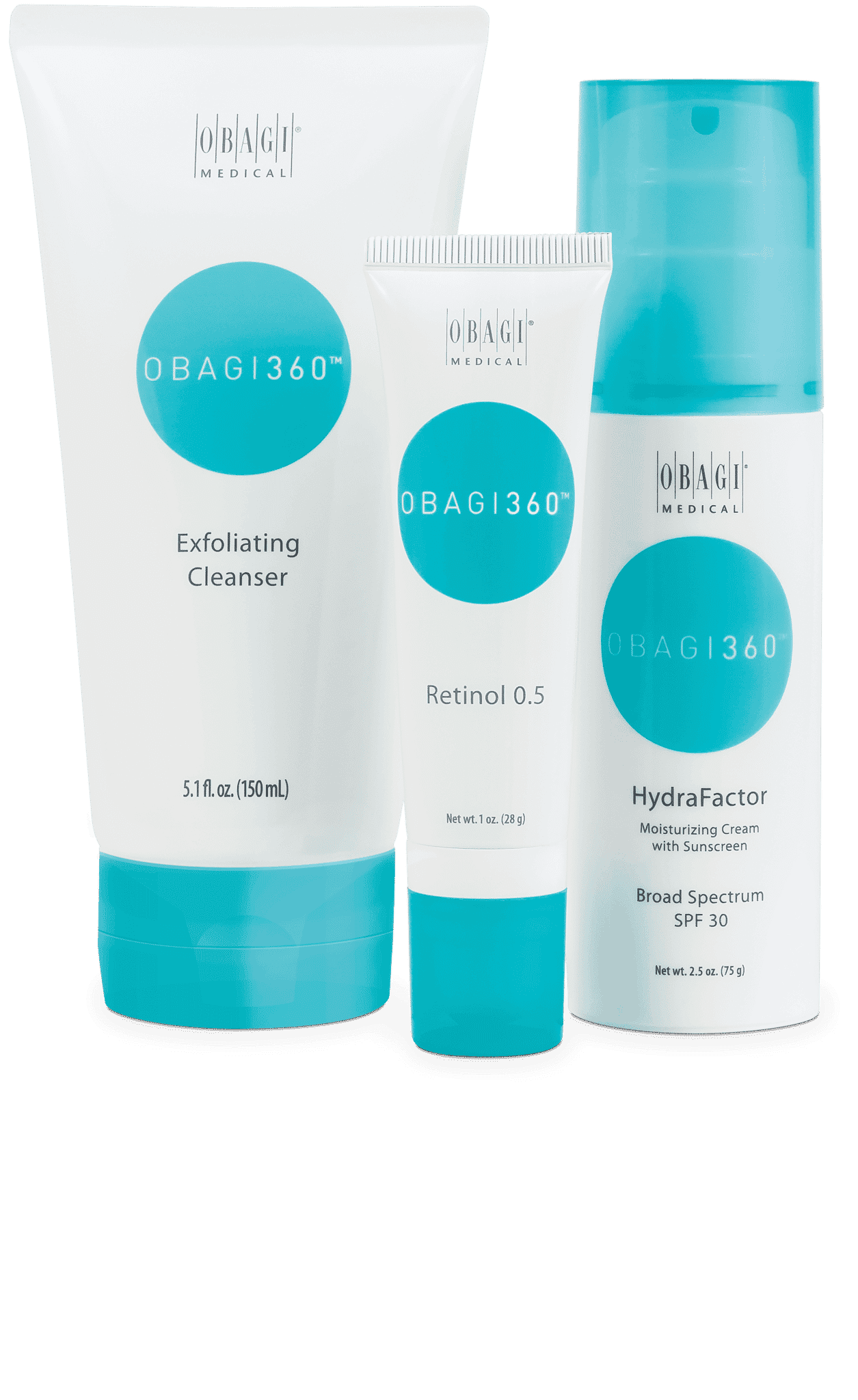 OBAGI360 — For Prevention and Daily Glow
Described as next generation skincare for the next generation, the OBAGI360 System is a specially curated system for essential daily care. The three-step process involves an exfoliating cleanser, an SPF30 moisturising cream and a retinol 0.5 cream to encourage skin cell turnover. This complete skincare set is designed to prevent signs of ageing such as a loss of elasticity and fine lines of wrinkles, whilst fading existing imperfections. The results? A radiant, fresh and youthful complexion.
The Obagi360 Kit contains:
Exfoliating Cleanser
Gently exfoliates away dead skin cells and helps to unclog pores, leaving skin smoother, softer, and more radiant.
Retinol 0.5%
Featuring an entrapped form of retinol which gradually releases, the Retinol 0.5% step works to improve complexion and smooth the appearance of uneven skin texture.
HydraFactor SPF30
Intensely hydrates while providing essential daily sun protection to shield the skin from damage.