Nu-Derm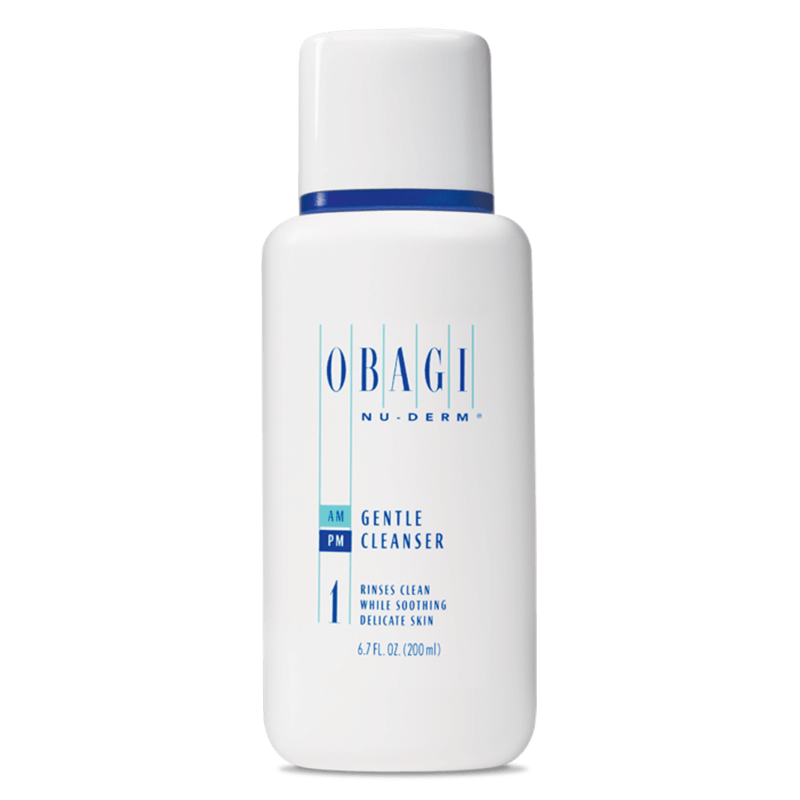 Nu-Derm — For Pigmentation
Over time ageing, sun exposure, stress and pollution slowly reduce our skin's ability to generate new cells. This can lead to an increase in fines lines and wrinkles, age spots and freckle as well as a loss of hydration and elasticity. The OBAGI Nu-Derm system works at a cellular level, deep within the skin to restore the complexion, correct hyperpigmentation and distribute melanin evenly. The skincare regime also works to increase the skin's production of elastin and collagen, strengthening and smoothing the skin from within. The process isn't a quick fix, but rather a four-phase journey to fresher, more radiant looking skin. Results vary from person to person but generally patients start to see improvements in 4-6 weeks.
The Nu-Derm system contains:
Cleanser
Sweep away makeup and everyday impurities, effectively and gently cleaning skin.
Toner
Removes any impurities that the cleanser may have missed and balances skin pH.
Clear
4% hydroquinone to help correct pigmentation, dark spots, age spots, melasma and other discolourations.*
Available via prescription only
Exfoderm
A lightweight lotion which mildly exfoliates the top layer of skin, removing dead skin cells to reveal brighter skin beneath.
Blender
Contains 4% hydroquinone for the gradual lightening melasma and hyperpigmentation.
Available via prescription only
Hydrate
Intensely moisturises to soothe and hydrate dry skin.
Sun Shield Matte SPF
Provides essential daily sun protection to prevent against sun damage and further hyperpigmentation.