CRx System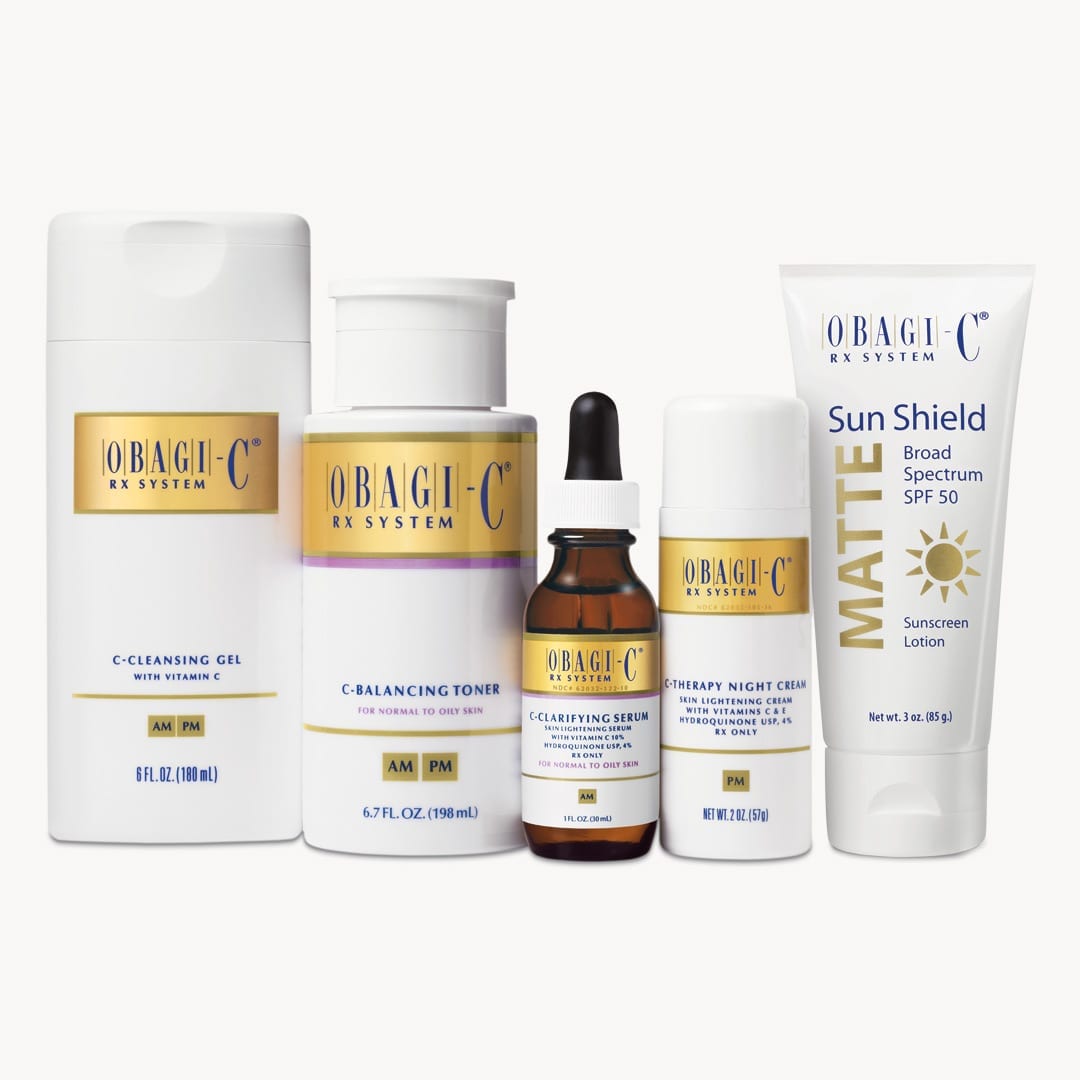 CRx System — For Dull & Uneven Skin
The OBAGI CRx System is the first treatment of its kind, combining a patented formula with professional strength vitamin C, resulting in a healthier, refreshed and revitalised complexion. This system is available for dry, normal, oily and sensitive skin and is perfect for those wanting to address fine lines, an uneven skin tone, mild hyperpigmentation and age spots. It's a particularly useful system for those who are intolerant to or aren't ready for a more aggressive system such as Nu-Derm. Vitamin C works to prevent skin ageing whist hydroquinone addresses uneven skin tone.
The Obagi CRx system includes:
C-Cleansing Gel
Clarifies and cleans skin to create a perfect base for treatment.
C-Clarifying Serum
Contains 4% hydroquinone and 10% L-ascorbic acid to reduce hyperpigmentation and melasma and brighten skin tone.
Available via prescription only
C-Exfoliating Day Lotion
Featuring glycolic acid to gently exfoliate the skin and reveal a brighten complexion.
Sun Shield Matte Broad Spectrum
Combines UVA and UBV protection with a matte finish to protect against sun damage.
C-Therapy Night Cream
Reduces the appearance of dark spots, nourishes the skin and brightens with 4% hydroquinone, L-ascorbic acid and Vitamin E.
Available via prescription only