CLENZIderm M.D.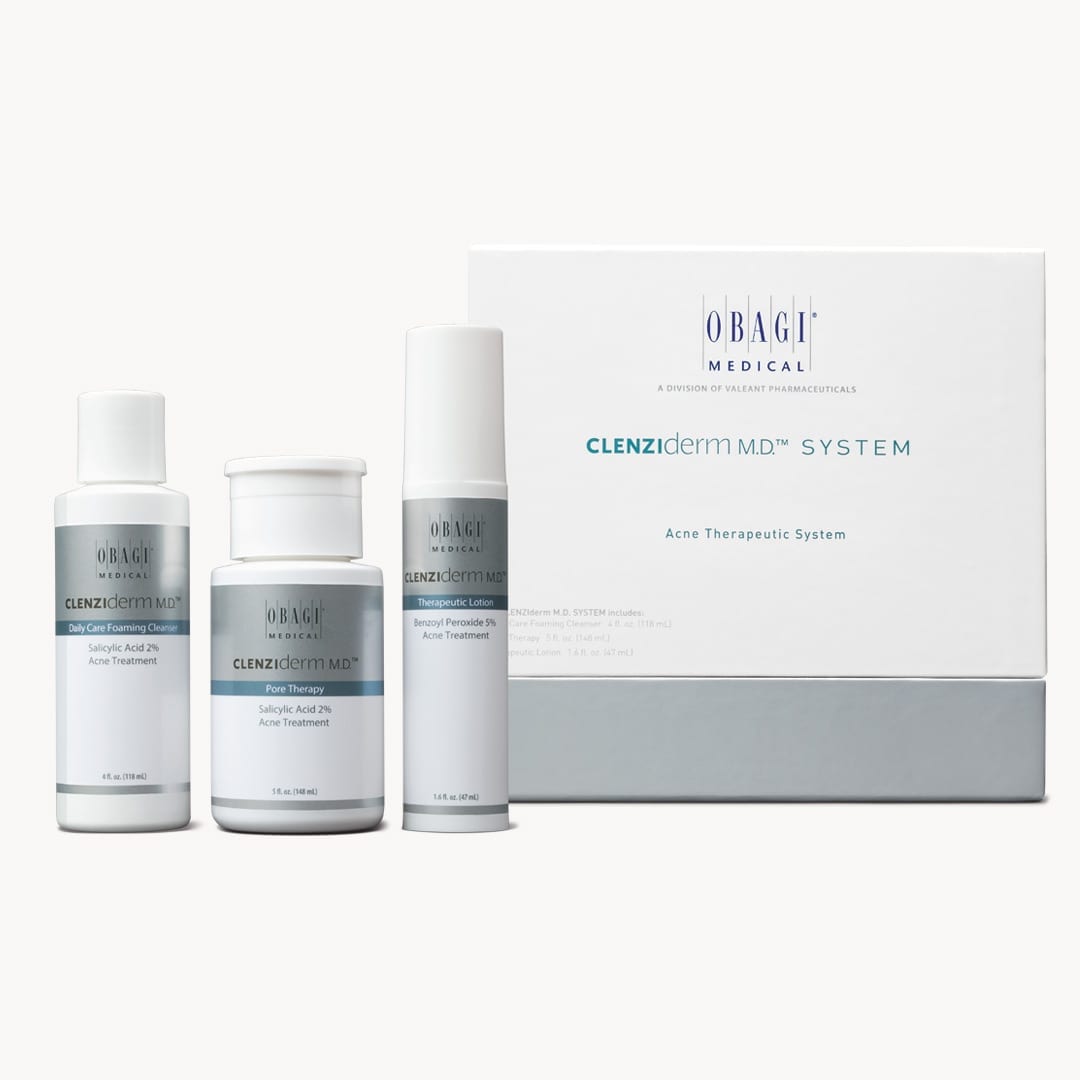 CLENZIderm M.D. — For Acne & Spot-prone Skin
CLENZIderm is a three-step acne treatment designed to both soothe existing spots and treat acne at its source. Containing clinically proven benzoyl peroxide in a unique liquid form, salicylic acid which dissolves dead skin cells and unclogs pores, this two-pronged approach is ideal for blemishes and breakouts.
CLENZIderm is also a good treatment option for those with Keratosis Pilaris, an excess build-up of keratin causing a scaly plug that blocks hair follicles.
The CLENZIderm M.D. System Kit contains:
Foaming Cleanser
Gently cleans the skin without drying or dehydrating, refreshing the complexion and removing oil and daily grime.
Pore Therapy
Contains 2% salicylic acid to help unclog pores, clear dead skin cells and creating the perfect base for treatment.
Therapeutic Lotion
With 5% benzoyl peroxide to penetrate deep in the skin and treat acne at the source.