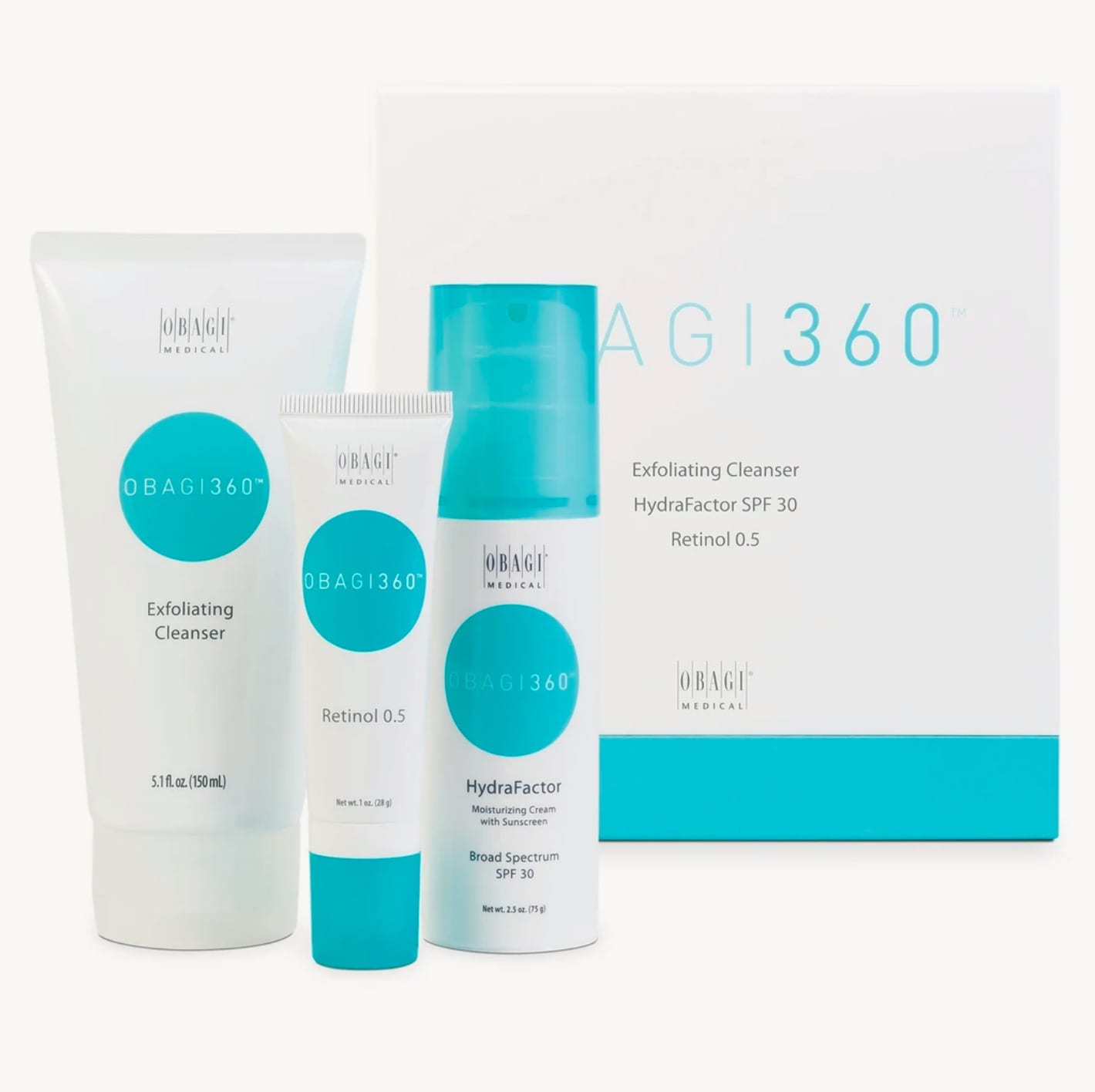 Obagi360 Complete Treatment Kit
£125.00
---
Obagi360 is a proactive daily skincare regime which improves dull and tired skin whilst protecting against future damage. This three-step system has been designed for younger patients who want to prevent against the signs of skin ageing, including a loss of elasticity and the development of lines and wrinkles.
Described as next generation skincare for the next generation, Obagi360 encourages healthy skin renewal by cleansing, protecting and exfoliating, preventing the signs of ageing before they've appeared and fading existing marks on the skin. Radiant, fresh, and youthful.
Contains Exfoliating Cleanser, Retinol 0.5% and HydraFactor Broad Spectrum SPF30.
Obagi360 Proactively Addresses:
Dull skin tone and uneven texture

The look of minimal fine lines and wrinkles

Visible pores

Dry skin

Blemishes

Loss of skin radiance and plumpness.
Standard delivery: £4.99.