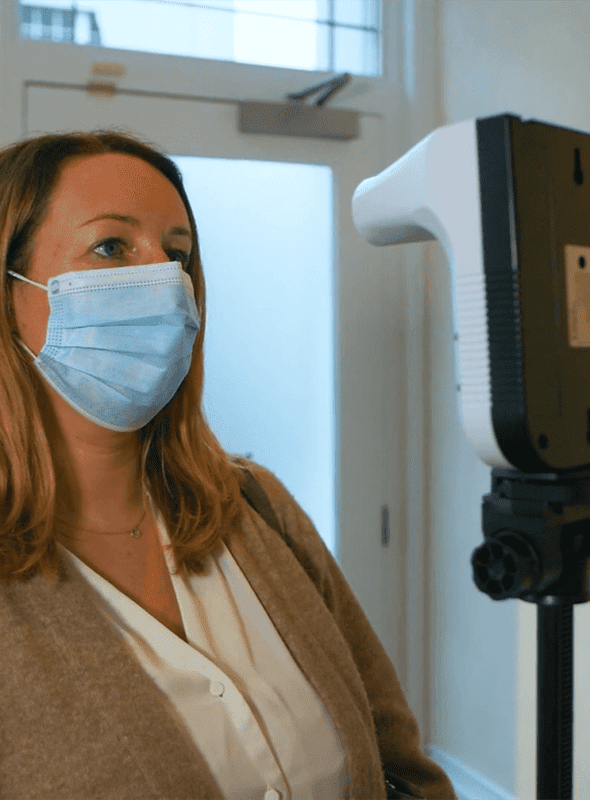 In line with changes to the national COVID restrictions, we have updated our COVID protocols:
Face-to-face consultations are now available to book.
All treatments are now available to book & medical restrictions no longer apply
We will no longer be issuing in-clinic COVID tests for new bookings
It is still vitally important that you stay at home if you've been in contact with someone affected by COVID-19 or are exhibiting symptoms.
Important: Please be aware that the COVID-19 vaccine has been reported to increase the risk of an adverse reaction or swelling when having any hyaluronic acid treatment. This covers:⁠
⁠
– Dermal Fillers⁠
– Profhilo⁠
– Vicosderm Hydrobooster⁠
– AQUAGold⁠
⁠
We therefore ask that when scheduling any of the above appointments, you allow at least 3 weeks before and after receiving your vaccination. ⁠
Medical Procedures
Due to current restrictions, we are only able to go ahead with medical treatments and treatments that offer a psychological benefit to the patient. This will be assessed on a case-by-case basis by your chosen practitioner during a pre-screening phone call conducted at a time that suits you. If you would like to schedule a treatment at this time, please schedule an appointment via our online bookings' portal or over the phone as usual. We will then contact you to arrange your pre-screening call.
Clinic Safety Checklist
Extended appointment times to avoid crowding in waiting areas and to allow time for all safety measures to be taken.
A strict one patient at one time policy.
Digital communication and consent forms.
An increased cleaning rota.
Fogging machine used to sanitise the clinic between each patient.
New hand sanitiser stations in clinic.
PPE and face screens worn by all team members.
COVID19 Screening Questionnaires for all clients.
COVID19 Antigen testing for all clients.
Important COVID19 Symptom Information
If you have an appointment booked and believe you have come into contact with COVID19 or are experiencing symptoms it's important you do not attend clinic.  The main symptoms of COVID19 are:
A new, continuous cough. – this means coughing a lot for more than an hour, or 3 or more coughing episodes in 24 hours (if you usually have a cough, it may be worse than usual).
A high temperature- you feel hot to touch on your chest or back.
A loss or change to your sense of smell or taste.
For the latest information on COVID19 symptoms and guidance, please visit the NHS website: https://www.nhs.uk/conditions/coronavirus-covid-19/
Interested in booking?
If you are a new client and would like to discuss treatment options with a practitioner, please schedule a virtual consultation via our online bookings' portal. If you are an existing client, please schedule your chosen treatment as usual; you will be contacted by a member of the VIVA team to arrange a pre-screening call.